SUPREME COURT EXPANDS SIXTH AMENDMENT — EFFECTIVE COUNSEL MUST ADVISE OF IMMIGRATION CONSEQUENCES OF PLEA BARGAIN
June 22, 2010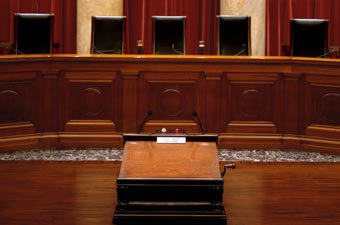 On March 31, 2010, the United States Supreme Court greatly expanded the Sixth Amendment rights of the criminally accused. In Padilla v. Kentucky, 599 U.S., the Court held that an attorney failed to provide an effective or competent representation of a non-citizen when he failed to advise his client that his guilty plea would likely result in his deportation from the United States. In fact, the attorney advised his client that because he had been in the country so long, he didn't have to worry about the immigration consequences. As a result of this attorney's bad advice, the Supreme Court put into serious question the validity of many guilty pleas entered based on erroneous or faulty advice of counsel concerning immigration or ICE consequences.
In its opinion, the Supreme Court noted that "because the drastic measure of deportation or removal is now virtually inevitable for a vast number of non-citizens convicted of crimes, the importance of accurate legal advice for non-citizens accused of crimes has never been more important." The court further noted that "Counsel who possesses the most rudimentary understanding of the deportation consequences of a particular criminal offense may be able to bargain creatively with the prosecutor in order to craft a conviction and sentence that reduce the likelihood of deportation, as by avoiding a conviction for an offense that automatically triggers the removal consequence."
While it is clear that the decision in Padilla v. Kentucky requires counsel to advise a non-citizen of immigration consequences to a proposed plea agreement, it may in fact go far beyond that narrow issue and significantly expand the duty of counsel to other collateral consequences of a given plea bargain.